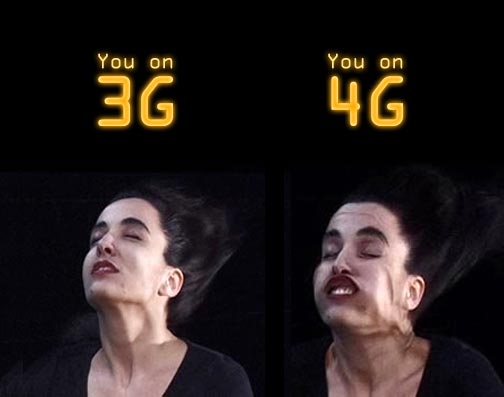 4G is the fourth generation of wireless mobile telecommunications technology also known as LTE(Long Term Evolution) that can have download speed upto 100 Mbps with peak upload speed upto Mbps. Nepal Telecom launched this amazing service from 1st January 2017 for their GSM users in Kathmandu and Pokhara. At this moment Nepal Telecom's 4G/LTE service provides 5x faster speed than its current 3G service that means speed upto more than 30 Mbps.
How to activate 4G in your NTC sim card?
Just dial *444# to check the SIM and activate 4G/LTE service. Incase 4G does not activate you must exchange your NT's 2G/3G SIM for NT's 4G/LTE compatible SIM from Nepal Telecom offices. Also you will get 4 GB promotional offer which is valid for four days only. For data rate see NTC Data Packs for GSM, CDMA Prepaid and Postpaid SIM.
How to check if your mobile phone is 4G compatible or not?
Go to Settings»Mobile Network»Network operators»Search Networks. If your mobile handset support NT 4G, It will show Nepal Telecom 4G there. If you are going to buy a new phone and want's to check if it is 4G/LTE supported or not, just follow one of these steps:
Check the user manual that came along with your phone. Look for the specifications section in the manual booklet and see see what type of networks your phone supports. If it mentions 4G or LTE, you're in luck! Your phone is 4G enabled!
In case you don't have a copy of the user manual of your phone, you can head to the website of your phone maker. They often make the PDF copy of the user manual available online.
If that also does not work, you can go to GSM Arena website and search for your mobile handset. You will get the specifications. Here look for the Network section and see your phone supports 4G or Long Term Evolution (LTE).
4G means LTE, if you find LTE option in your mobile network settings then your mobile is 4G supported.
Images: