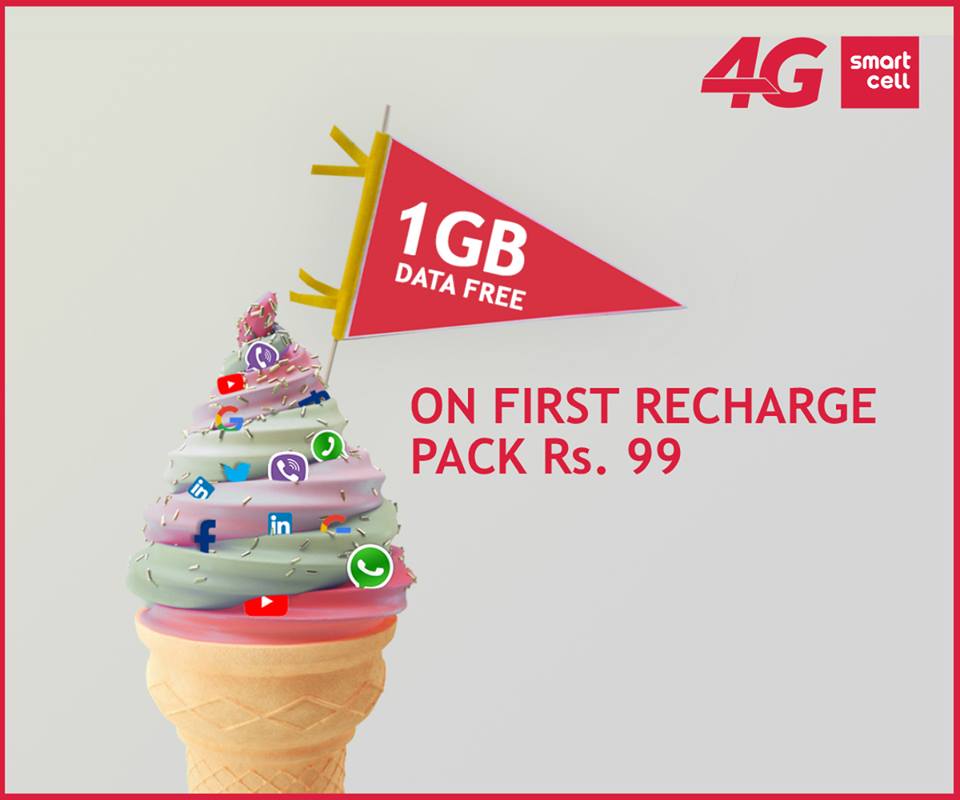 Smart Cell is providing 1 GB of free data to their new and existing customers, this new year – 2018. To be eligible with this offer user have to activate this offer within 30 days from buying a new Smart Cell SIM card. Existing user can also get benefits from this offer by activating Special Tariff Pack. If you have recently bought a Smart Cell SIM card then you can get 1 GB of data for free on your first recharge for Rs. 99. There are more benefits in this offer. You will get unlimited chatting in Whatsapp and Viber for 30 days. You will also get 99 free SMS for 2 months and 1 paisa per second calls to any network.
How to Activate
New Smart Cell user can dial *141*4*2# to activate new year offer.
For existing customers, dial *141*1*1*3# to activate Special Tariff Pack for 1 paisa per second calls but it will cost daily rental charge of Rs. 2.
Offers in First Recharge Pack
1 paisa per second calls to any network
500MB 4G + 500 MB data
99 free on-net SMS every day
30 days free WhatsApp and Viber with unlimited chatting
Service Charge and Validity of Offer
It will charge Rs. 99 and the offer is valid for 90 days from date of activation.
What else you should know
Only new user will get 1 GB data, unlimited WhatsApp and Viber chatting and 99 free SMS every day.
Existing user only get Special Tariff Pack
In 1 GB of data, 500 MB is 4G data and remaining 500MB is general data.
Free SMS only works in same network i.e. Smart Cell to Smart Cell.
Activation for new user takes Rs. 99 while existing user can activate Special Tariff Pack for daily charge of Rs. 2.
You can dial *141# for complete list of Smart Packs.